We begin our third consecutive campaign in the Nigeria National League (NNL 23/24) with a repetition of our very first game in our NNL history, taking on Giant Brillars FC of Enugu, hoping to pick maximum points on the road and start on a high.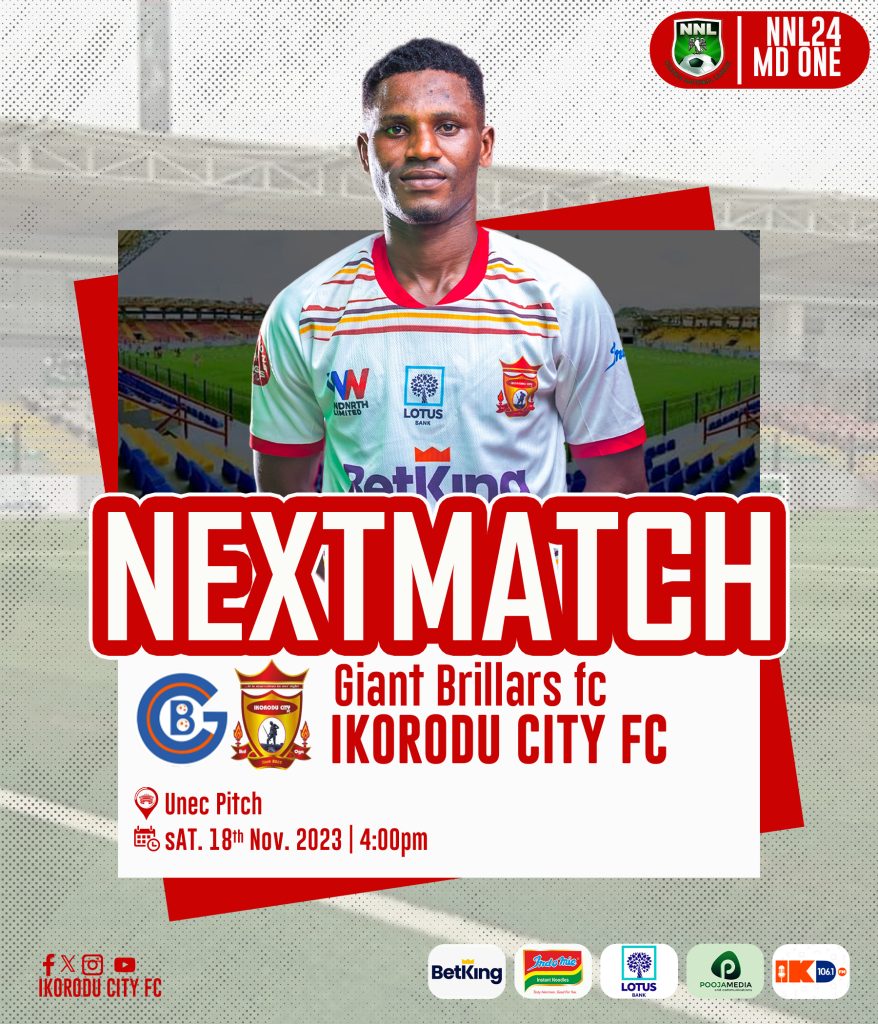 Ikorodu City are in the Conference B of the NNL with ten other teams; Ijebu United, Gateway United, Crown FC, newly promoted Tradesafe FC, new boys Inter Lagos, Solution FC of Awka, FC One Rocket of Akwa Ibom, big boys Warri Wolves, Osun United and our match day one opponents, Giant Brillars.
𝐌𝐀𝐓𝐂𝐇 𝐅𝐀𝐂𝐓𝐒
This game was the season opener of the 2021/22 NNL season which was our first game in the league ever on the 26th of February 2022 and it took place at our then home, Teslim Balogun Stadium.
Only two meetings between the two sides in history, both coming in the 2021/22 season and both ending goalless.
Giant Brillars are the only opponent Ikorodu City didn't score against in the NNL 21/22 season and never conceded against as well.
𝐓𝐑𝐀𝐕𝐄𝐋𝐈𝐍𝐆 𝐒𝐐𝐔𝐀𝐃
Head Coach Sadiq Dabiri and assistant Bright have selected a squad of twenty players which is inclusive of two goalkeeper with captain Tosin Oyedokun, Austin Harrison, Waliu Ojetoye among the old boys who the team will be relying on for guidance.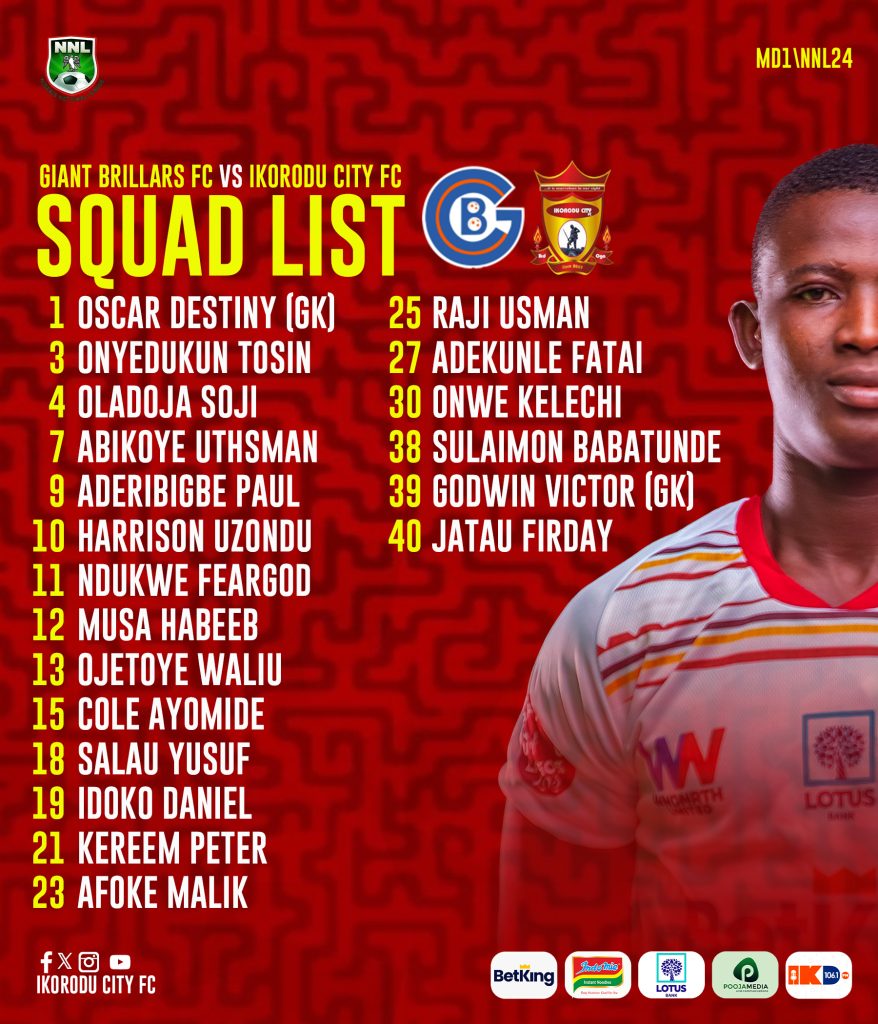 𝐊𝐄𝐘 𝐏𝐋𝐀𝐘𝐄𝐑𝐒
Ikorodu City will first have to rely on the captain, Tosin Oyedokun to be in top form for the game. In a not so good previous campaign last season, the captain led the line from the midfield, finishing as our top scorer and one of the league's top scorer with five goals from eight games.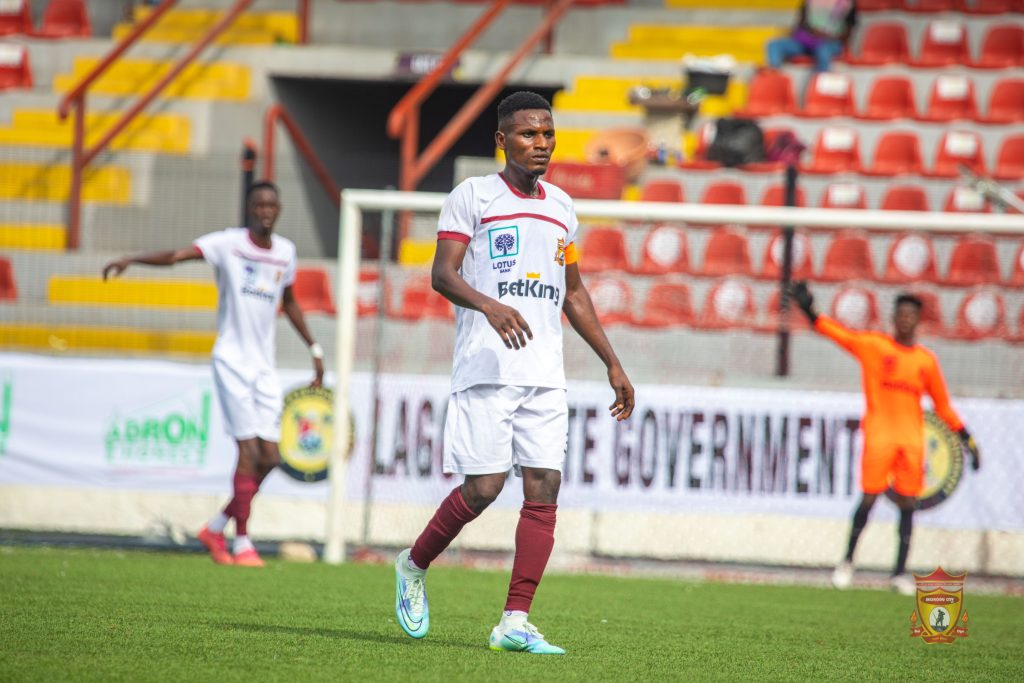 New academy product, Kelechi Onwe will also face a strong test as he plays his first league game and the lanky midfielder will need to be at his best to shield the defense.
Ayomide Cole is one man that should hit his top this season and he's one of the players Coach Sadiq Dabiri will be hoping to bang in the goals for the side.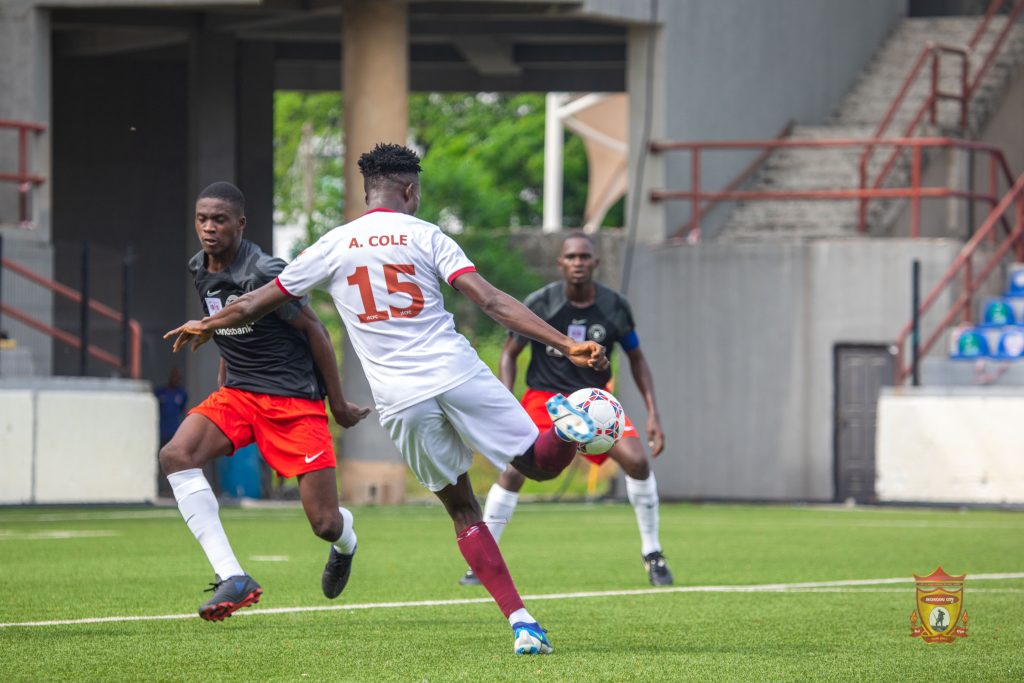 𝐇𝐎𝐖 𝐓𝐎 𝐖𝐀𝐓𝐂𝐇
The game will be streamed LIVE on Ikorodu City's YouTube page as always. Every game of the season will be LIVE.
Date: Saturday, 18th November, 2023
Venue: UNEC Stadium, Enugu
Time: 16:00 (4:00pm)